#1 Stump Grinding Service for Athens Clarke and surrounding counties

Athens, Georgia Stump Grinding  and Stump Removal
Get a Free Quote
Our Services
At Piedmont Stump Grinding and Removal, we pride ourselves on hard work, professionalism, and great service. Although we're based in Athens, Georgia, we serve all surrounding counties– including Clarke, Oconee, Barrow, Jackson, Madison, and Oglethorpe.
Quick Response and Turnaround
We guarantee to respond to inquiries within 24 hours on any regular business day. Most jobs are completed within 3 days of quote approval.
Call Us Now (706) 997-7107
Our Services
Let us handle the heavy stuff
Piedmont Stump Removal responded in a timely manner (same day). They came out to my house the following morning, gave me a quote, and then completed the job. I'm very happy with their work and would definitely use them again. No hassles and easy to work with!

Cari Keller


9/09/2020

Great experience. Great price. Super responsive and bumped up our removal date when a time slot opened up without us needing to reach out. 10/10 would work with again.

Jared Garcia


6/16/2020

Piedmont Stump Removal is a great company. Andrew, the owner, was quick to reply to my inquiry for a quote. He came out the same day, gave me a competitive quote and was able to scheduled the job for the next day. Very happy with the speed, efficiency, and price. I will definitely use again. Excellent job.

Amy Hairston


9/30/2019

Andrew did a great job on the large stump I needed removed. He took the time to not only clean up the mulch but also left the area looking better than it did before he arrived. Easy to work with, would highly recommend.

Bryan Jewell


7/28/2019

Andrew was quick to respond upon requesting a quote and provided service above and beyond expectations. He uses state of the art equipment yielding high quality results. Would highly recommend to anyone looking for stump grinding/root removal service.

Nicholas Semeria


8/22/2020

Andrew (the owner) came out to give an estimate for us and did the work the same day! He had everything he needed to complete the job in a timely manner. Andrew was very personable and when finished with the job, made sure that everything (clean up and work completed) was to our standards. I would definitely recommend Piedmont Stump Removal to anyone who is looking for this type of service and wants to ensure quality work.

Amos Snyder


5/27/2020

Andrew did a great job taking care of multiple stumps in my yard. I would recommend him to anyone. He was able to complete the job with minimal impact to the rest of the yard and even avoid some flowers that my wife wanted to keep free from damage. We're very pleased with the results.

Hunter Hopkins


3/05/2021

The work was professionally done in a timely manner. Andrew was courteous and a pleasure to work with. They did an excellent job of cleaning up after finishing. I will use him again in the future.

Phil Williams


7/23/2020

Andrew was extremely responsive, I sent a quote request on Sunday and he called on Monday morning. My job was fairly close and he accommodated my time line since it was a small job. He showed up, did the work at a fair price, and was very professional and polite the whole way through. I highly recommend his services and will be calling him again as I have other work in the backyard I want done. VERY RELIABLE. That definitely makes a difference. Thanks Andrew!

Corey Shiflet


3/09/2021
Before & After Stump Grinding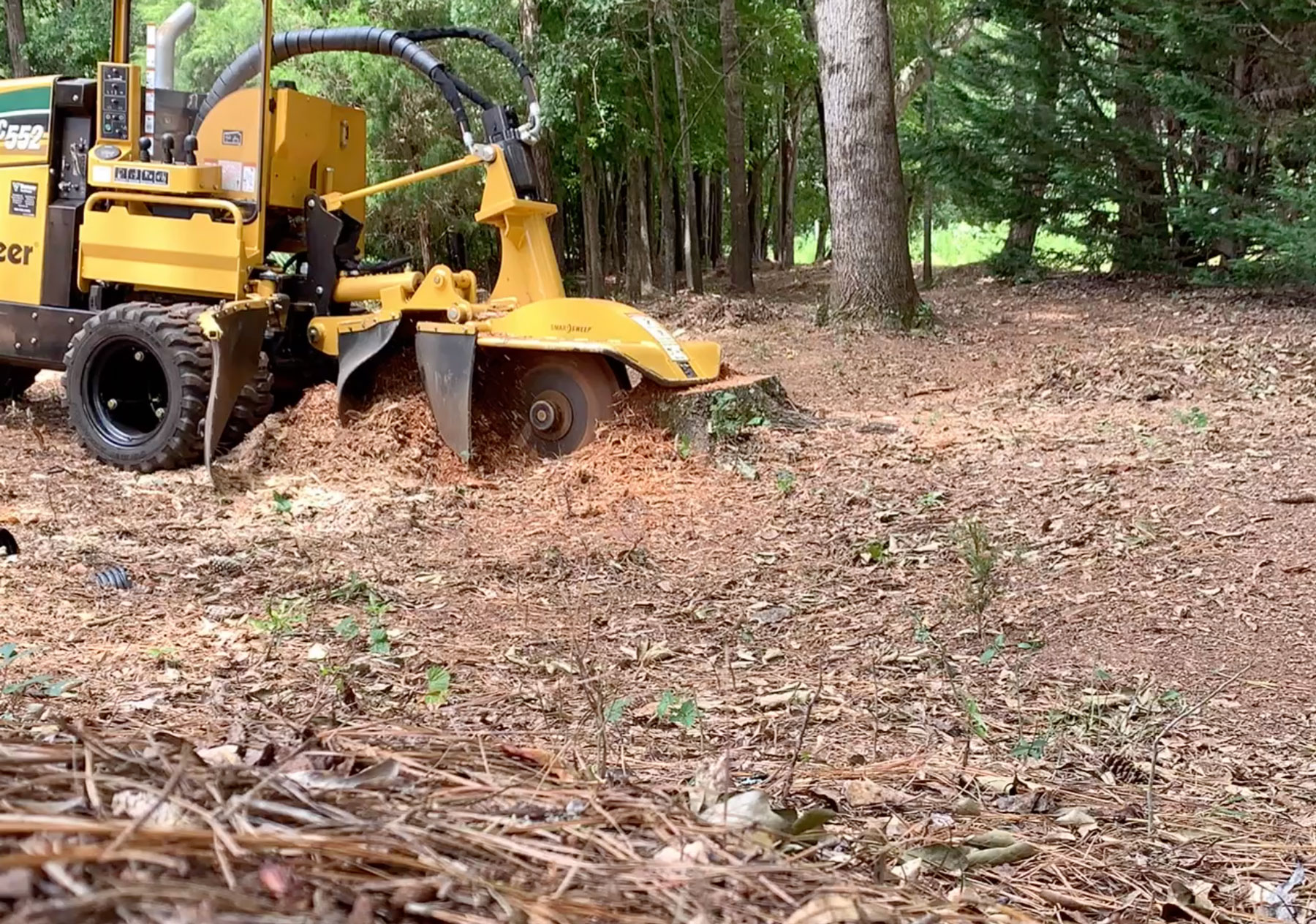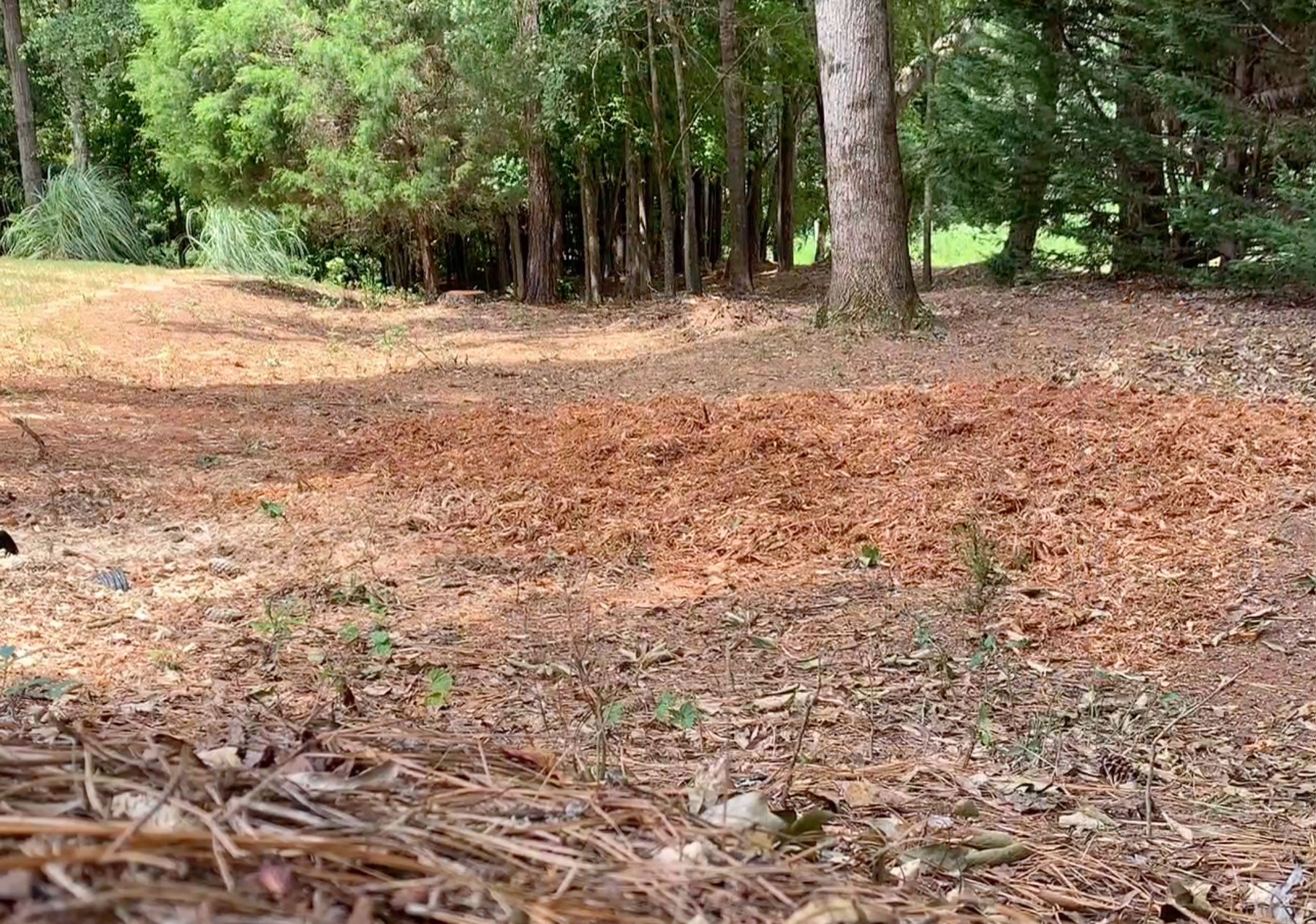 Frequently Asked Questions
Get a FREE quote
Ready to get to grinding?