#1 Stump Grinding Service for Athens Clarke and surrounding counties

Athens, Georgia Stump Grinding  and Stump Removal
Get a Free Quote
Our Services
At Piedmont Stump Grinding and Removal, we pride ourselves on hard work, professionalism, and great service. Although we're based in Athens, Georgia, we serve all surrounding counties– including Clarke, Oconee, Barrow, Jackson, Madison, and Oglethorpe.
Quick Response and Turnaround
We guarantee to respond to inquiries within 24 hours on any regular business day. Most jobs are completed within 3 days of quote approval.
Call Us Now (706) 997-7107
Our Services
Let us handle the heavy stuff
Thanks again Zack and Andrew for taking out those two stumps today. Did it all within 1 hour. Being honest I even like watching it happen in real time. Andrew responds very quickly to any question you have I loved that, and if I asked about other runners Zack got them up for us. Even the pricing was very fair. Thanks again you two - Ray Rozier

Go Lo


May 28, 2022

Zach was awesome! Came out and ground a large tree stump without damaging the walk way it had begun to grow underneath. He was able to get this done quickly and professionally with no interruption of my work in my home office. Would definitely use Piedmont again!

Joseph Rich


April 28, 2022

Andrew was careful, thorough, and honest. Couldn't have asked for a better experience. Would recommend to all!!

Matt Knepper


February 28, 2022

Piedmont Stump Grinding provided prompt service. He was able to quickly give me a quote and get the work completed. Highly recommend his services.

Heather Dean


January 28, 2022

Andrew Betts at Piedmont Stump Removal is one of the most honest, genuine, and hard working individuals you will meet. He not only cares for his customers, but when he says he is going to do something he will do it. I will continue to refer him to anyone that I know who needs work done! Look no further! A+

Andrew Nielson


November 28, 2021

Very professional, did great work. I asked for extra work an they only added a small fee. I would highly recommend this company. 5 stars and excellent.

Matthew Hall


October 28, 2021

Piedmont stump removal did a great job for a great price.i would definitely recommend them!

Harry Bray


October 28, 2021

In addition to the qualities mentioned, they were HIGHLY efficient. Three stumps removed and the site completely cleaned in minutes. Would highly recommend.

Ed Jenkins


October 28, 2021

Andrew is a pleasure to work with. He is very reliable and professional. And he did a great job.

Genevieve F.


August 30, 2021

Peidmont Stump removal did an excellent job! They are professional, knowledgeable and prompt. Andrew thoughtfully answered all of my questions and requests. I confidently recommend them!

Sonya Cipollina


August 27, 2021

I had three red tips cut down near my concrete driveway and the stumps were impeding the drive a little bit. Piedmont Stump Removal got all of them without any damage to the concrete and cleaned it up well. Very satisfied! Thank you!

Eric Bachmann


July 9, 2021

Andrew came out in a one day notice and removed some bush stumps. The process was fast, efficient, and clean. He was very professional and respectful. Will definitely use again.

Matthew Dennis


May 11, 2021

Top notch. Very impressed with cleanliness and honestly couldn't tell he had even been there except for no stumps. Andrew was very responsive and gave a very fair price. I am VERY particular about who I hire to do work around my house and Piedmont did not disappoint. Would highly recommend!

Seth Fields


April 16, 2021

Very professional. Quick service. Got the job done right and at a great price! Will use again when needed without hesitation!

Ronald Copes


April 2, 2021

Andrew does great work at a good value. He went above and beyond what I requested. I would recommend him to anyone!

Tori Whitaker


March 30, 2021

Andrew was extremely responsive, I sent a quote request on Sunday and he called on Monday morning. My job was fairly close and he accommodated my time line since it was a small job. He showed up, did the work at a fair price, and was very professional and polite the whole way through. I highly recommend his services and will be calling him again as I have other work in the backyard I want done. VERY RELIABLE. That definitely makes a difference. Thanks Andrew!

Corey Shiflet


March 9, 2021

Andrew did a great job taking care of multiple stumps in my yard. I would recommend him to anyone. He was able to complete the job with minimal impact to the rest of the yard and even avoid some flowers that my wife wanted to keep free from damage. We're very pleased with the results.

Hunter Hopkins


March 5, 2021

Andrew was very professional and showed up on time. He did an excellent job of removing the stump and did it in record time. He even cleaned up the debris and left the area in pristine condition. I would highly recommend Piedmont Stump Removal.

Juanita Page


March 2, 2021
Before & After Stump Grinding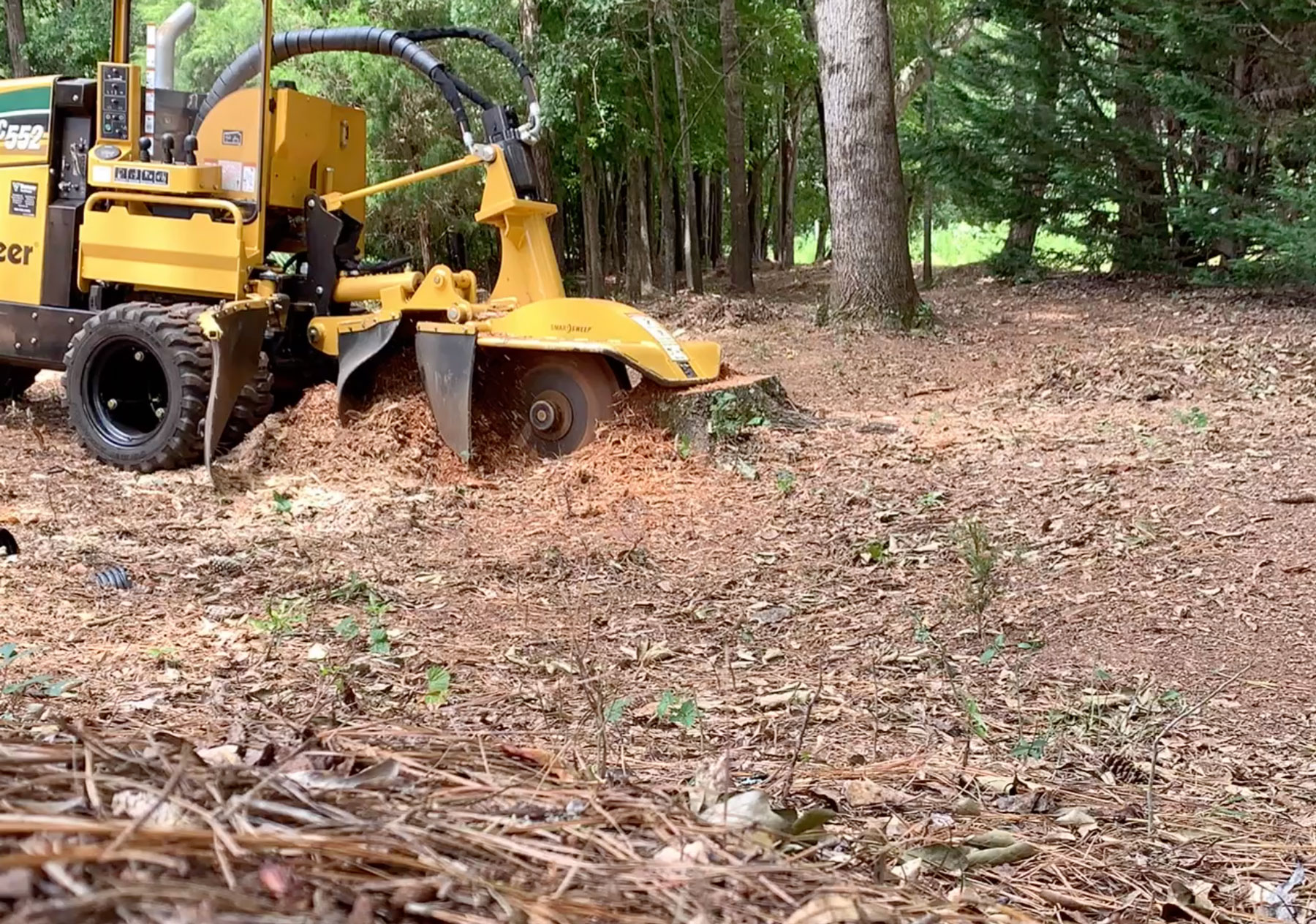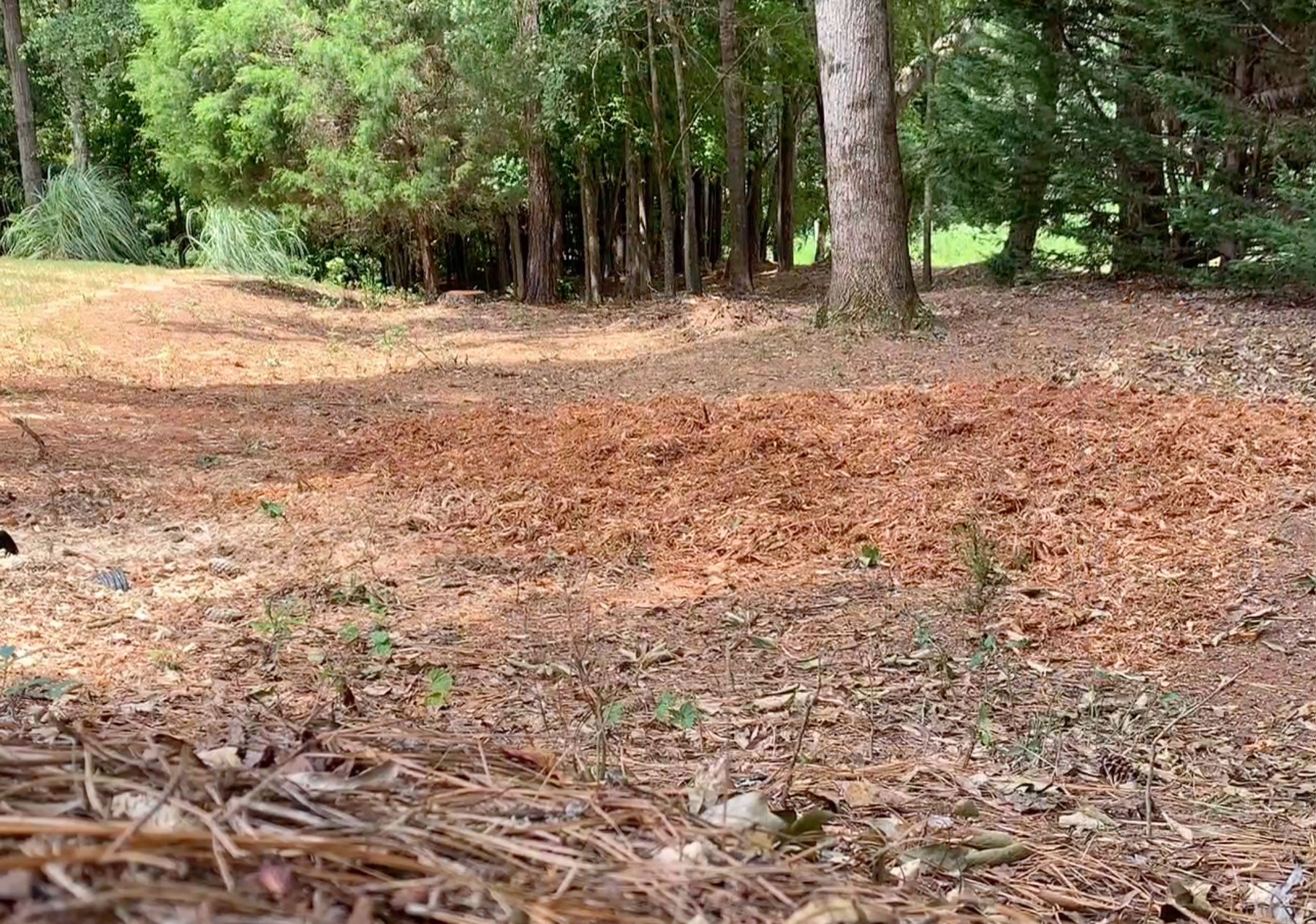 Frequently Asked Questions
Get a FREE quote
Ready to get to grinding?